TIME.com definines impostor syndrome as "the idea that you've only succeeded due to luck, and not because of your talent or qualifications." Let me tell you – as an entrepreneur, impostor syndrome is 100% real. When you take the leap into entrepreneurship, it is incredibly easy to doubt yourself and your abilities. Arguably, most, if not all, entrepreneurs have doubted themselves at some point in their journey.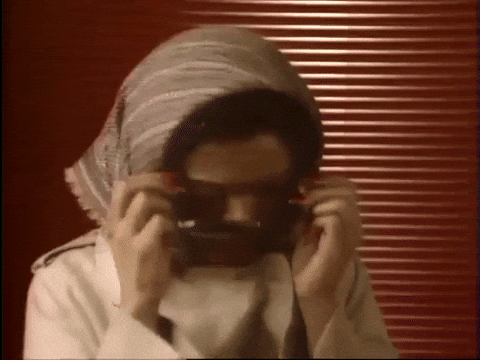 Our FYSO 2020 cohort had the opportunity to listen to Wanona Satcher discuss both the fear she'd grappled with and confidence she gained throughout her entrepreneurial journey. Wanona taught the cohort valuable lessons to keep in mind when impostor syndrome comes creeping up in the future.
Wanona is the CEO/Founder of Mākhers Studio, LLC a for-profit social enterprise design-build firm, and ReJuve a nonprofit dedicated to developing what she calls "prosilient communities." Over the course of her career she's served as an urban designer with a focus on equitable housing policy, landscape architect designer, city planner, economic developer, art curator and theater producer.
Wanona is an expert in many things and our 2020 FYSO cohort learned valuable lessons from Wanona's experience building a successful design firm, launching a successful crowdfunding campaign, and the inspiring, mission-driven work she's doing to build affordable housing. In light of COVID-19, she's also supporting local, regional, state and federal needs by building MedPods –– modular container clinics and housing units.
I highly recommend watching Wanona's full interview here:
One of the most valuable lessons we learned from Wanona is that confidence in yourself as an entrepreneur is absolutely essential to achieving your goals.
She taught us:
There is only Plan A – Do not rely on a Plan B
Wanona emphasized that when you're building a business, you need to think through: What is your life? Why are you doing what you're doing? Who are you doing it for? What are you doing? And how are you going to do it?
Once you have these answers, you need to establish your business to actually solve a problem; don't just create a product for the sake of creating a product. If you know the problem that you are trying to solve, then there is only Plan A: solving that problem.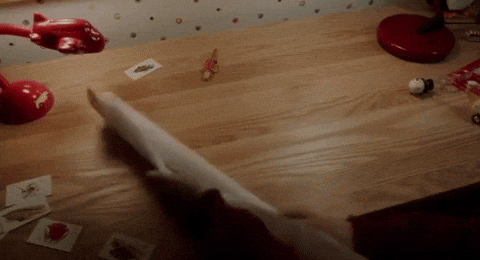 Plan B shouldn't even be in your vocabulary because then you are allowing yourself to give up on solving the problem you set out to solve. Plus, changing tactics and going after a Plan B is much too expensive because you're starting over.
Instead, allow yourself to take as many different paths to Plan A as necessary, while still understanding that it is Plan A.
Understand that you know what you know and it's okay to ask for help in areas outside of your expertise
Wanona explained that it is incredibly important to believe in yourself that you know what you are talking about. As an entrepreneur, you are in the position you're in for a reason – you know what you're doing and you are smart enough to figure it out.
However, when it comes to a point that you need support beyond your expertise, then call on others for help.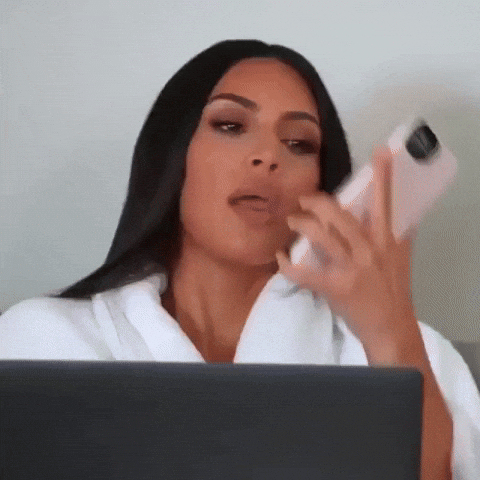 Wanona suggests reaching out to law firms, HR firms, executive coaches, etc. to see if they will offer you pro-bono work. Many companies will help you out for free or for cheap when you're a social enterprise firm first starting out. And the worst they will do is say no.
It is also important to build strong relationships and connections to call on when you need. It is okay to ask your friends, family, and followers either what they personally can do for you or who they can introduce you to.
When asking your connections for help, it's important to be very specific in your ask and think through how you can help them in return in the future.
If your customers expect quality out of you, you need to expect quality out of them
An incredibly important lesson for all entrepreneurs: you don't NEED every single customer. You need good, paying, reasonable customers.
The caliber of your clients is the caliber for your work. You should only work with clients who pay on time, believe in your work & your business, and clearly understand your story and why you do what you do.
It is absolutely okay to be picky with your clients and to trust when your intuition is telling you not to work with a specific client. Not all money is good money.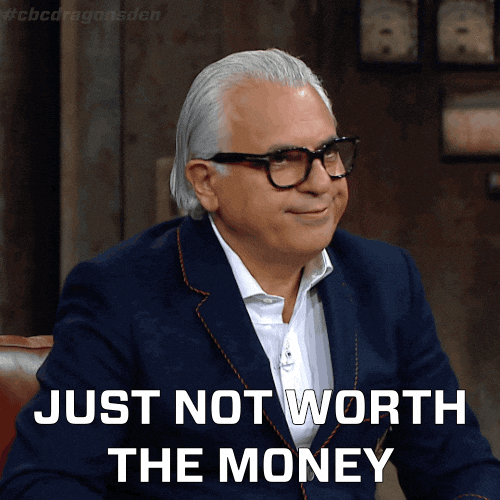 When you work with clients who do not respect you or your business, they will be an absolute mental-suck. In contrast, when you demand quality from your clients, you will get it.
Always remember: You deserve to be paid and be paid on time.
Learn how to brag better
Another tip Wanona offered on how to gain confidence as an entrepreneur is to learn how to brag. She recommends starting with reading the book, Brag Better: Master the Art of Fearless Self-Promotion by Meredith Fineman.
She also recommends taking the time to learn how to reflect and introspect so that you can learn how to tell your own story, both personal and professional.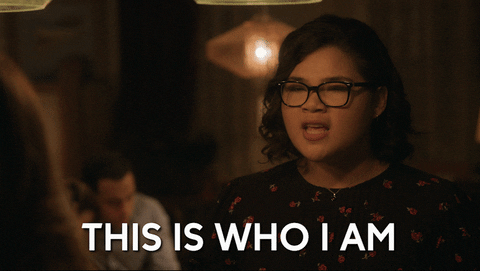 When you learn how to tell your story, you can provide a clear and consistent narrative across all digital platforms that showcases your expertise. When your story is cohesive and crystal clear, people will take you seriously and understand who you are, your how, your what, why you are passionate, and why you're doing what you're doing.
Once you have a full grasp on your own story and others see you as an expert, it will help you build the confidence you need to brag better, only take on quality clients, ask for help when you need it, and achieve your Plan A all while leaving impostor syndrome behind in the dust.